It was a case of calling in the big guns on Friday, 19 May 2023 as the Huge TNS leadership team descended on Cape Town to share the newly-combined telecoms, network and services-focused firm's sharpened vision for the future with dozens of its Western Cape business partners.
The Cape instalment of the Huge TNS 2023 National Roadshow took place at the Cassia restaurant on the picturesque Nitida wine estate in Durbanville, the dams of which are known to yield the black-crowned night heron.
Much has happened at Huge TNS since the combination of Huge Telecom and Huge Networks into a single and significantly enlarged telecommunications, networks and services business. The HUGE TNS roadshow served as the official industry introduction to the new brand and the company's game-changing solutions, all designed from the ground up with a single-minded focus on resilience.
The Huge TNS managing director spoke at length about helping business partners to success in an 'extremely challenging' macro environment where corporate and SME South Africa was being hit from all sides by multiple factors, simultaneously. Marius referred to the resilience of the South African people and noted that Huge TNS had designed a suite of products and value-added services with resilience at their core. The aim was to ensure others could focus on their core business while Huge TNS kept telecoms, systems and networks up and running with double and triple redundancy, all in pursuit of unparalleled resilience.
Marius highlighted the threat posed by cyberattacks and said attacks by organised global cybercriminals had increased by 800% in recent times. Fortunately, well-designed interventions by Huge TNS had meant no client data loss to date.
Bringing the conversation back to resilience, Marius explained that Huge TNS had decided to use 'everything we have in telecoms' and throw it at the goal of uninterrupted business continuity. This is a message of hope, he explained, as Huge TNS gets FIT for business: Full Integrated Telephony.
Marius handed over the microphone to Donovan Diesel, Huge TNS Managing Executive – National Sales and Marketing who emphasized how passionate the company was about voice as he went on to explain how Huge TNS had organised its product offering into the three verticals of Corporate, SME and SOHO.
He noted that the company's value proposition rests on having the most extensive range of ICT products and services in the country. He also explained the firm's willingness to be brought into any conversation about ICT needs.
Echoing Marius and the other speakers, Donovan also referred to resilience and how proud his team was of products like SD-WAN, for example. Pairing GSM and VoIP in pursuit of far greater resilience was a game changer, Donovan said, emphasizing that the Huge TNS product suite was definitely not what other competing firms offered.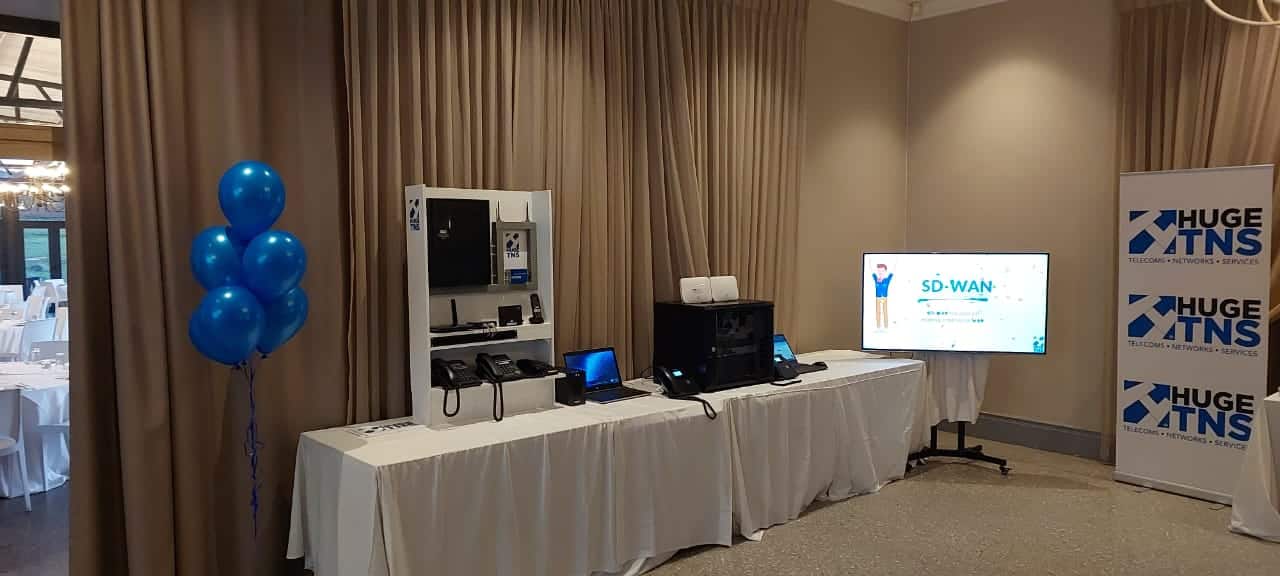 Dr Marius Oberholzer, Huge TNS Managing Director, was backed by the local Cape-based Huge TNS management and staff, as well as commercial, finance and marketing executives from Gauteng as guests were immersed in the Huge TNS product suite and company vision.
Welcoming the assembled business partners and other valued guests, Robyn Noble, Managing Executive – Cape for Huge TNS set the stage for the morning by reminding everyone of the company's 'can do' attitude, stating that tailor made solutions and competitive quotes are at the heart of the business.
Robyn handed over to Rob Burger, Chief Commercial & Finance Officer at Huge TNS. Rob briefly ran through the company's history; from its founding as Telepassport some three decades ago, to its most recent incarnation as Huge TNS which now sees the firm perfectly-poised to move forward by responding to the needs of its business partners. He emphasized that few players in the market can do what Huge TNS can, and introduced Marius to present a high-level overview.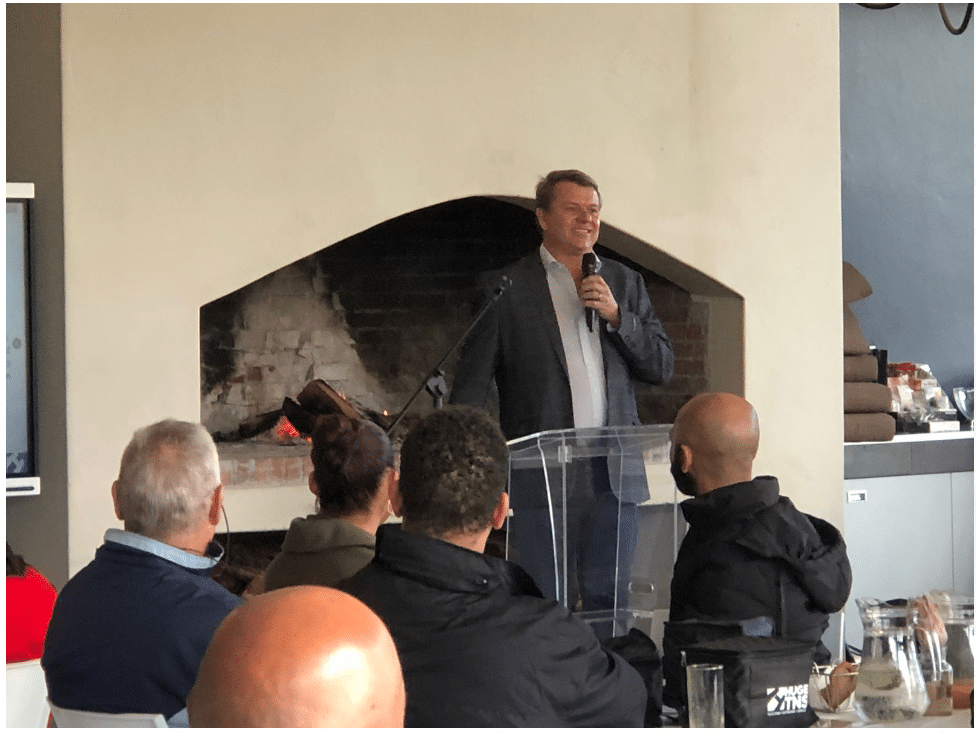 Matthew Venkatesan was the final speaker of the morning and the audience was left in no doubt that the Huge TNS Business Development Director certainly knew his stuff. Sounding like a dyed-in-the-wool telecoms executive with a passionate for the technology that makes the magic happen, Matthew spoke at length about the willingness of Huge TNS to be agile and responsive to client needs.
We'll conclude with a reminder from Matthew of that Huge TNS 'can do' attitude first mentioned above: "We will leverage all technologies to meet your demands."