Get ready to be blown away because Huge TNS is not just any ordinary telecommunications, networks, and services company in South Africa! It's a powerhouse of innovation and excellence, and it's leading the way in the industry.
Huge TNS was born out of the dynamic and trailblazing business combination of Huge Telecom and Huge Networks, creating a force to be reckoned with in the telecoms world. Huge Telecom made history by pioneering the GSM voice connectivity industry in South Africa, and for over three decades, it has been providing unparalleled voice services to its customers.
On the other hand, Huge Networks is a true maverick in its own right, having been founded in 1998. This company is a well-established, tier one voice and network agnostic provider that is backed by all the established Fibre and Wireless Network Operators in South Africa. This means that Huge Networks is the go-to provider for secure internet connectivity, data networks, and carrier-grade voice services.
So, if you're looking for a company that's at the forefront of the telecommunications industry in South Africa, then look no further than Huge TNS. This powerhouse of innovation and excellence is sure to exceed your expectations and take your communication needs to the next level!
We aspire to make a positive impact on people's lives through our innovative communication, security, technology, and networking solutions, designed and delivered by a team of talented individuals who share a passion for excellence and customer satisfaction.
Our mission is to be a catalyst for positive change in the community by delivering innovative, flexible, and comprehensive end-to-end solutions that enhance people's lives and enable their success, while fostering a culture of collaboration, diversity, and inclusivity.
Huge TNS Centres of Excellence
Gauteng
Johannesburg – Head Office, Sales and Technical
Western Cape
Cape Town – Sales and Technical
George – Sales and Technical
Kwa-Zulu Natal
Durban – Sales and Technical
Newcastle – Technical
Free State and Northern Cape
Bloemfontein – Sales and Technical
Kimberley – Technical
Eastern Cape
Gqeberha – Sales and Technical
East London – Sales and Technical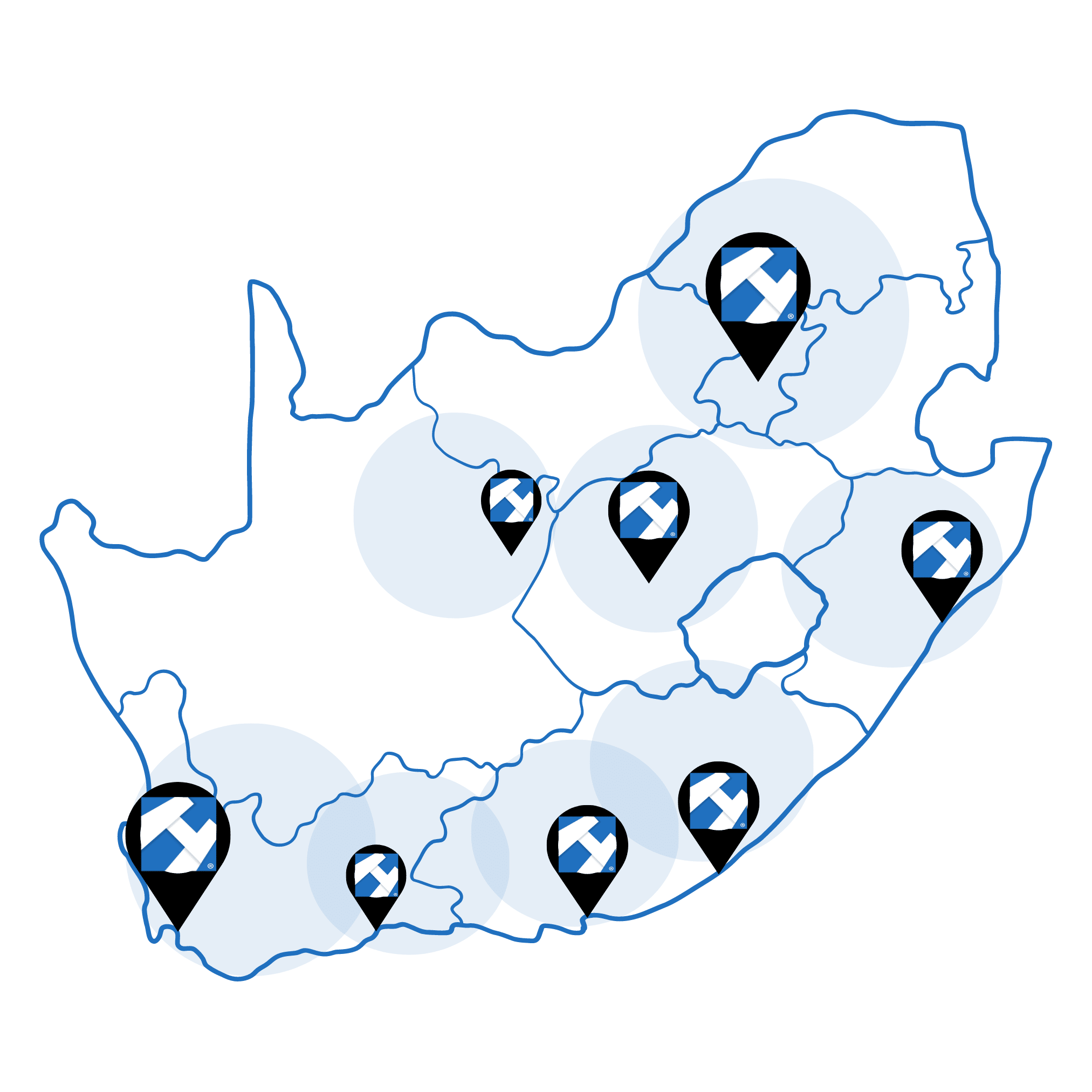 What Makes Huge TNS different?
30 Years Experience
Wireless Alternative for Fixed Lines
Highly Competitive Rates
Dedicated Customer Service Managers
Partnerships with key local and international vendors
Flexible solutions to cater for market requirements
Installations – Fully Accredited Technicians